If you live in California, Purple will arrange removal of your old mattress in accordance with your state's law. Similarly, we will help you arrange removal if you are returning or warrantying your Purple mattress.
If you live in any other state, we have a different policy.
When you purchase one of our Restore or Rejuvenate mattresses, we offer free mattress removal with our in-home setup delivery option. This means delivery agents will bring the mattress into your desired room, set it up, and take away your old mattress. They will not, however, take away your old frame, foundation, or box spring.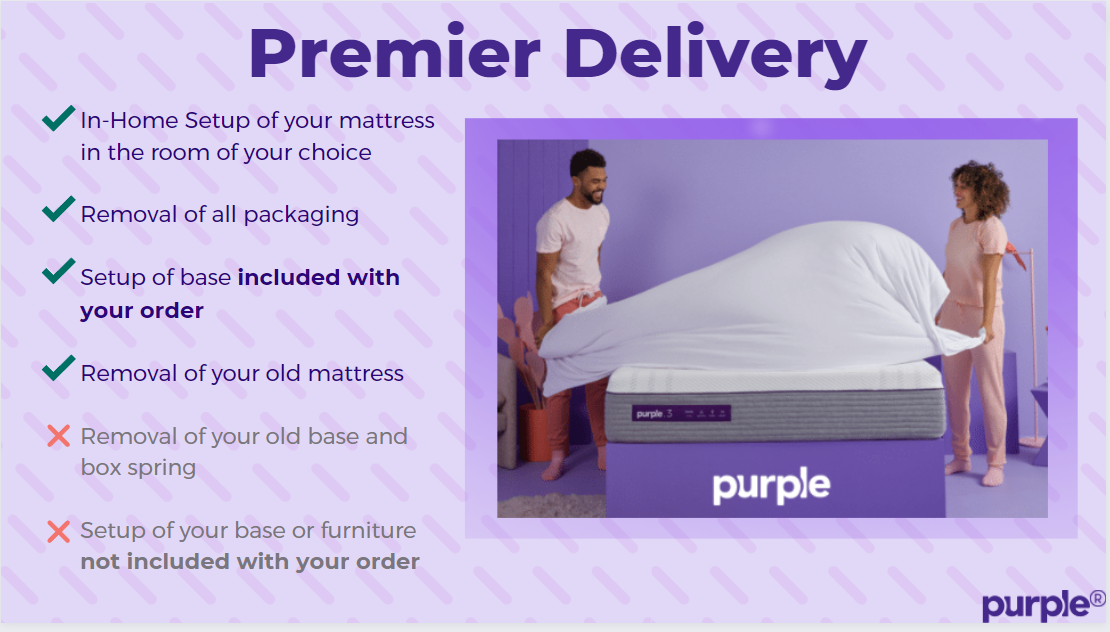 Please note that the NewDay, Purple, and Purple Plus mattresses do not come with in-home setup and removal options because they ship via FedEx ground. For an additional cost of $200.00, you can choose to add in-home setup and removal.